The Largest Network of Doctors and Hospitals The Amazon of Medical Tourism
"Contact Us Through WhatsApp at +91 9818 2373 91" And Email Us at hi@mymedtrip.com to discuss your case
We offer Following FREE Services to All Our Patients for NO CHARGE
Dedicated Consultant to Help You – WhatsApp Us at +91 9818 2373 91 | FREE Consultation with Doctor | FREE Issuing Medical Visa Invitation Letter | FREE Airport-Hotel Cab Pickup & Drop | Discounted Hospital Bills | FREE Sim Card with Data | FREE Recommending Comfortable, Safe and Affordable Hotels/Guest Houses Near Hospital
How Do We Assist Patients?
World Class Recognized Hospitals
Patients Assisted till Date
Patient's Video Feedbacks
Treatment, Doctors, Hospitals and Packages Price List
All services by MyMedTrip.com are FREE of charge for all our patients. 

By availing our services, your hospital bill does not increase. 

Rather, you get more specialized complimentary services from us. 
The Best Experienced and Renowned Doctors
The Best 10 Hospitals in India
The Best Experienced and Renowned Doctors
The Best 10 Hospitals in India
Imagine sitting in your home in Nairobi, Kenya and you wish to travel to India for your treatment. You know…
Why Choose MyMedTrip.com?
All our below mentioned services to the patients are free. 
Here's all the reason why MyMedTrip.com's services should be availed.
We help patients in choosing the hospital and doctor as per their need
Assistance in discounts as much as possible 
A free consultation reply from the doctor is provided with the treatment plan, cost and success rate
Patients are assisted with their medical visa application
A case manager is assigned to address to all their needs
Free sim card is provided
Free Airport to hotel for pickup and hotel to airport cab for drop is provided
Wide range of affordable guest houses near the hospital starting from $ 20 per day are introduced to the patients
Dr. Sandeep Vaishya
Fortis Hospital
Neurosurgery
Consultation Fee: $ 30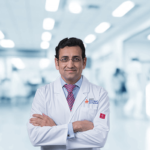 Manipal Hospital
Orthopedics
Consultation Fee: $ 20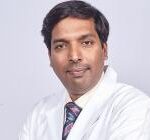 Aakash Hospital
Liver Transplant
Consultation Fee: $ 25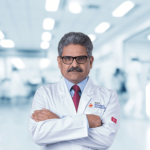 Manipal Hospital
Cardio Vascular Surgeon
Consultation Fee: $ 25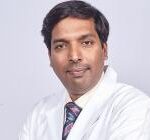 Aakash Hospital
Liver Transplant
Consultation Fee: $ 25
How Do We Help Patients Who Want to Come to India for their Treatment?
Globally, there are millions of people who are struggling to seek the best treatment for themselves of their loves ones. But sadly, healthcare being the primary facility which all citizens should have by default, they are deprived of the basic healthcare facility.
We help you to connect with the best doctors, hospitals for your treatment along with assisting you with your medical visa application.
Click here to speak with us on WhatsApp for free consultation.
India along with few other countries like Turkey and Thailand have stood out as a perfect solution for their treatment. Patients look for a very good doctor for treatments like knee replacement surgery, hip replacement surgery, shoulder replacement surgery, kidney transplant, liver transplant, cancer treatment, treatment for the spine fusion and disc.
The best part about the treatment in India is that India offers everything that a patient is looking for: best skilled doctors, low price, high quality and a fully functioning support system to take care of the patient's long stay in India for their treatment so that it remains affordable.
The Best Skilled Doctors
India has one of the best skilled doctors for advanced surgeries like Orthopedics, Neurology, Oncology, Transplant, Brain and Spine, Neurology, Cardiology and other related surgeries. The reason for India to have such high skilled doctors for all these specialties is because Indian doctors see and treat a lot of patients in a very high volume from not just across the country but from all corners of the world.
The other factor for this is due to the high quality of technology available at the hospitals which help to achieve the precision level for surgeries. One of the frequently used technology is the computer aided surgeries which the doctors use for surgeries like knee, hip or shoulder replacement surgeries or robotic surgeries used in cardiac CABG etc. Hospitals like Manipal, Fortis, Artemis, Medanta and Max are well equipped with the latest equipment.
All the above reputed hospitals are accredited by the Indian board called NABH and several of these hospitals are also accredited by the prestigious USA International accreditation body called JCI – Joint Commission International.
There are 41 JCI accredited hospitals in India. Click here to see the list.
Low Price Treatment
Treatment prices in India are certainly highly competitive and one of the lowest across the globe.
For example, according to www.uwhealth.org the cost of a Kidney transplant in USA is around US $ 442,500. The same Kidney transplant in India at a JCI accredited hospital with a highly skilled doctor would be US $ 13,000-14,000. This would include all the hospital bills, doctor's consultation and surgery fee and the complete cost of the donor and the patient.
This price of treatment that India offers with the set of quality of treatment available remains unbeatable.
The Logistics support system for the patients travelling to India
With India hosting more than 20,000 medical tourists or International patients each month, there are a set of support that the patients need.
Budget Hotel
The hospitals are surrounded by safe, well-equipped budget guest houses that cater to the patient's needs. Most of these hotel rooms come with attached kitchen and necessary crockery where the patient's family can cook their meals as per their taste.
The average price for a single room is US $ 20 per day. Based on room's availability, you may get attached kitchen in your room.
Patients who usually travel to India for treatment stay here for a period of 2-3 weeks after their surgery so that they can continue the post treatment follow-up with the doctor.
Click here to see the list of hotels.
The usual post treatment follow-up consists of physiotherapy and stitch removal after the patient has completely healed.
Language Translators
People travel to India from various diversified cultural background from CIS countries like Uzbekistan, the Middle East which consists of Saudi Arabia, Oman, Iraq and many other Arabic speaking countries, Africa which consists of countries like Kenya, Nigeria, Uganda, Tanzania, Ethiopia and other countries too. Some speak Russian, others speak Arabic and the rest of them speak their local languages.
In order for them to communicate clearly with the doctor and have a healthy 2 way discussion, language translators are provided to them at all times so that they are able to freely navigate through their needs in the city and also carry on with the treatment at the hospitals in India.
Currency Exchange
Foreign nationals who take treatment in India are required to make the payment to the hospital in US Dollars. But for their daily needs like paying the guest houses, buying grocery etc, the currency exchangers are available easily to provide them with the best exchange rates.
Medical Visa Extension Assistance
In case a patient after coming down to India realizes that he needs to stay more than the visa validity to complete his treatment, the medical visas can be easily extended after furnishing of the necessary documents from the treating doctor.
Food
There are Arabic and International cuisine restaurants available near the guest houses to cater the patients for their taste.